$39.99 Miele Service Special
[vc_row][vc_column][vc_column_text]$39.99 Miele Service Special
Comprehensive cleaning and maintenance of your Miele for $39.99. * (reg. $89.99)
* Restrictions apply see vacuumsrus.com for details.
Choose a method to receive this coupon and more!
[/vc_column_text][vc_column_text]
By clicking "Sign up" you agree to allow us to send this coupon via the email or phone number you provide followed by a maximum of three text messages/month and/or 15 emails/year with related coupons, offers, and sales. Unsubscribe at any time by texting STOP or clicking unsubscribe. Message and data rates may apply. We do not share our customer's information with any other companies.
The following is included in our service special:
UNCLOGGING
Our tech's secret tricks and specialized tools assure even even the ugliest clogs don't stand a chance in our tech room!
ELECTRICAL CHECKUP
Motors are checked for wear, and all wiring is examined for continuity and safety.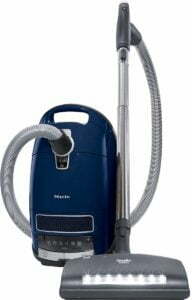 MAINTENANCE & CLEANING
We clean the duct housing, dust compartments, and wash filters.
BRUSH ROLLER MAINTENANCE
brush bars are untangled and cleaned. Brush chambers are cleaned with alcohol. When bearings are accessible we un-foul and oil brush roller bearings.  On Dyson balls we remove the vulnerable plastic brush roll drive shafts and thoroughly oil the gear box bearings.
* $39.99 special covers labor costs of servicing your Miele Vacuum and does not cover any part replacement. If our technicians determine that part replacement is appropriate, we will contact you prior to continuing work. If you choose not to complete the repair due to the additional expense, there will be no charge to you for the diagnostic service.